Stainless Steel Vessels, Apparatus and Welding Assemblies
Vessel and apparatus production – tradition, innovation and quality made of stainless steel. Your specialist for apparatus, vessels and welding assemblies.
We design, engineer and manufacture vessels and apparatus, such as pressurized vessels, mixing vessels, bioreactors, heat exchangers and pharmaceutical mixing apparatus made of stainless steel. The one-stop shop for vessels and apparatus for worldwide use: AMS Technology is your reliable partner for innovative process technology.
We are experts in the production of complex stainless steel welding components, welding assemblies and the production of demanding stirring units and high quality appliances for any industry sectors.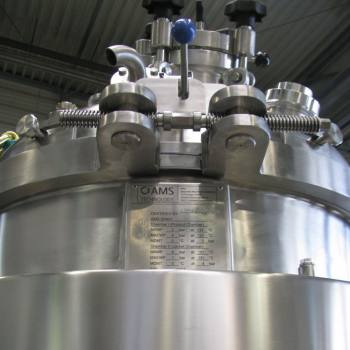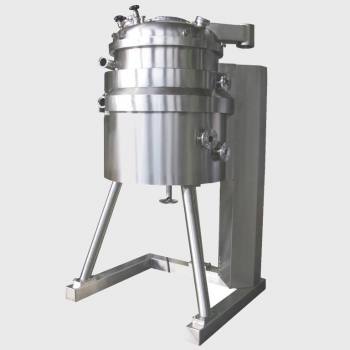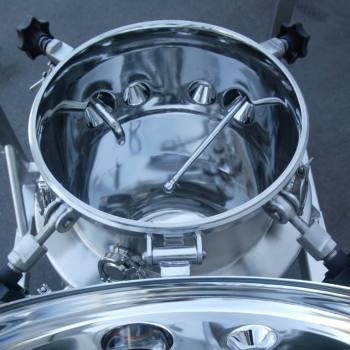 Our production capacity in vessel and apparatus manufacturing ranges from small vessels in millilitre scale up to a volume of 60,000 l (15,850 US. liq. gal), a total weight of 20 t (44,092 lb) and a maximum diameter of 4,000 mm (13.12 ft).
Experience in Vessel Manufacturing
We are known for meeting even the highest expectations in excellent production and surface quality due to decades of experience at vessel production as well as at apparatus production. We can engineer and manufacture both sector-specific one-offs as well as high volume batches of 30 or more vessels, appliances or welding components.
Let us support your next project! Simply fill out our enquiry form or call us at +49 3722-5033-0.
In addition to manufacturing highly specialized appliances and vessels, we also manufacture turning, milling and drilling components in-house. Our machining department carries out three-dimensional cuts of vessel heads as well as two-dimensional cuts on sheet metal including chamfering with our plasma cutting robot. We ensure highest quality, accurate cutting for your apparatus and vessel manufacturing. Find a video clip of our plasma cutting machine here: Plasma Cutting.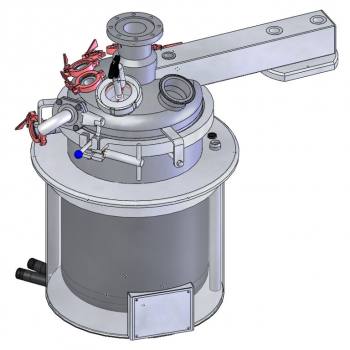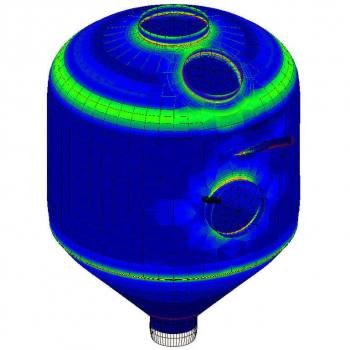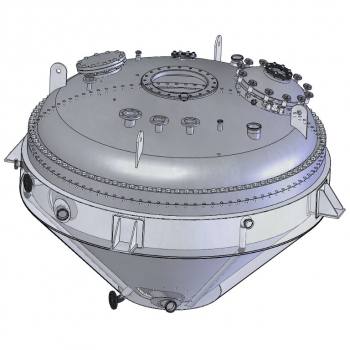 Broad Product Portfolio
Our customers include well-known plant engineering companies, machine construction companies and manufacturing companies from the following sectors:
Pharmaceutical Industry / Medical Technology
Biotechnology
Cosmetics / Healthcare Industry
Food / Dairy Industry
Chemical / Semiconductor Industry
Mechanical Engineering
Dye Works Industry
Certificates / Accreditations
Products of our company fulfil the following accreditations:
ASME U-Stamp acc. to section VIII Div. 1
ASME UM-Stamp acc. to section VIII Div. 1
AD 2000 code HP0
PED 97/23/EU and 2014/68/EU
DIN EN ISO 3834-2
Specialized Company acc. to § 19 I WHG (Federal Water Act)
Hygiene Certificate for Russia
Manufacturing Licence for PR China for Pressure Vessels, category D1/D2
TR Certificate (formerly GOST-R) for Russia